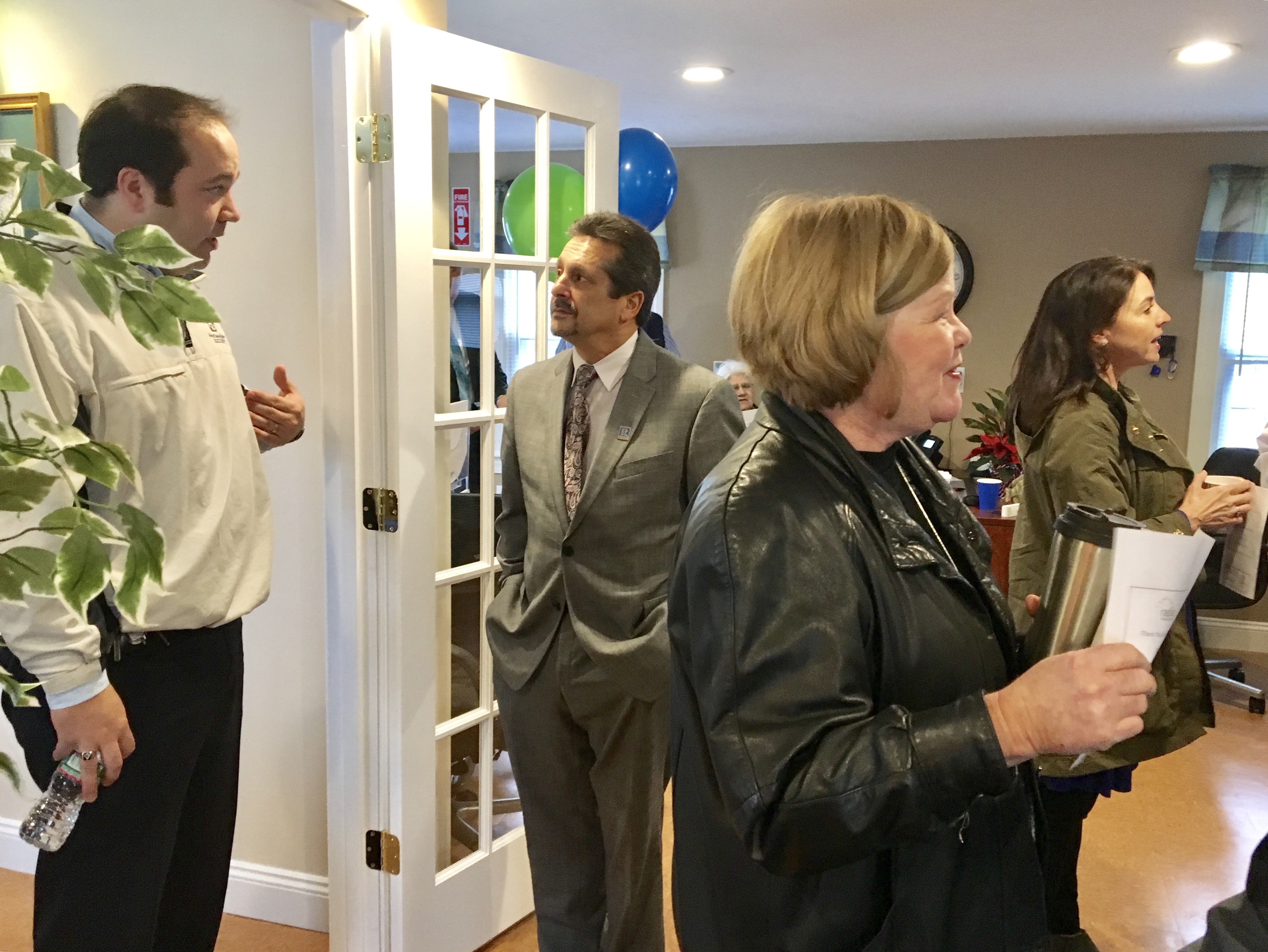 Costantino Realty Group was the host office for the Weymouth Broker Tour which was organized by Operations Manager Janet Murray and took place on January 20th, 2017.
The tour meets bi-weekly throughout the year, and the host office rotates amongst several local Realtor® offices in Weymouth. The agents meet at 9:30 am at the designated office for coffee and networking, taking time to connect with each other regarding local real estate news.
This tour is a great opportunity for agents to preview new listings for their buyer clients and also allows listing agents to showcase their new to market listings. Not exclusive to any one company-the Weymouth Broker Tour is open to all agents. The more who participate, the better the tour is!
Thanks go out to ALL the local Realtors® who join in, the local offices who participate in hosting everyone, as well as our affiliate sponsors who benefit and support the tours. This weeks tour was sponsored by Donna DiBella of radius financial group who, in addition to providing breakfast for all, raffled off a wonderful gift basket.